This engine is an air start unit that Ian, Adrian and I went thirds on to purchase as a more reliable air start to replace our ageing fleet of STAD 250's.
At the moment it's spending the winter in my garage and I've ran it up a couple of times to keep it turning over.
Ian has done some work on it with regard to upgrading the control panel so there's not much for me to do apart from keeping the dust of it.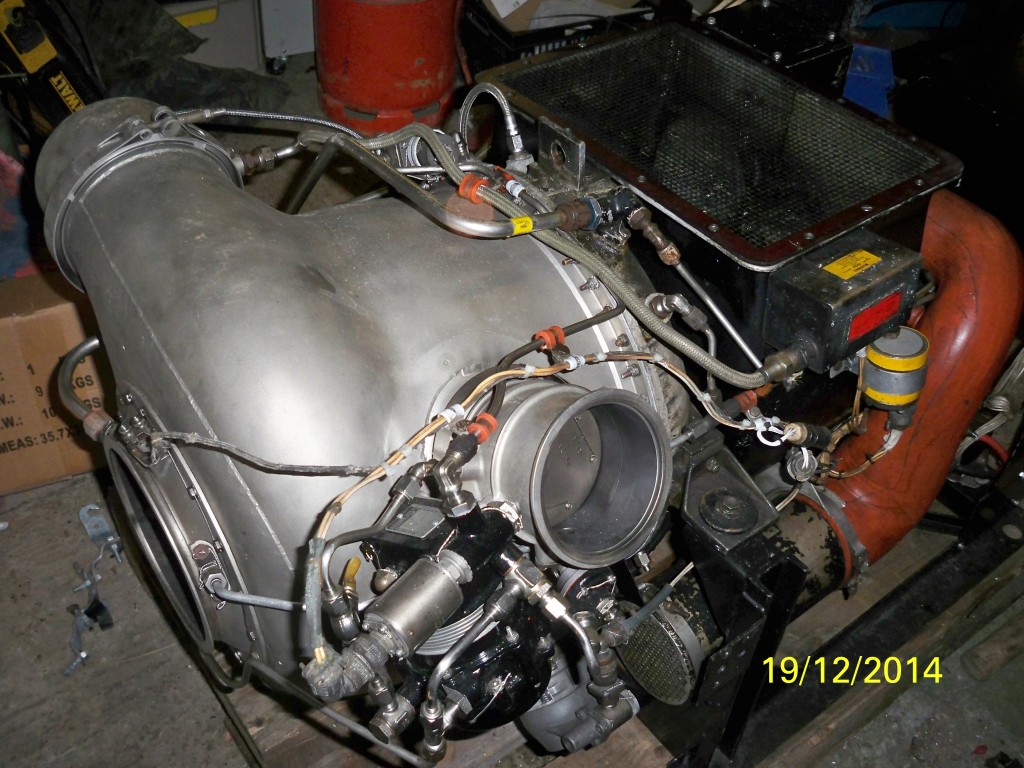 The picture above shows the combustion chamber, exhaust and the bleed air valve for attaching a large hose for starting.
The Garrett is a real workhorse and this design has been used as an APU in many aircraft.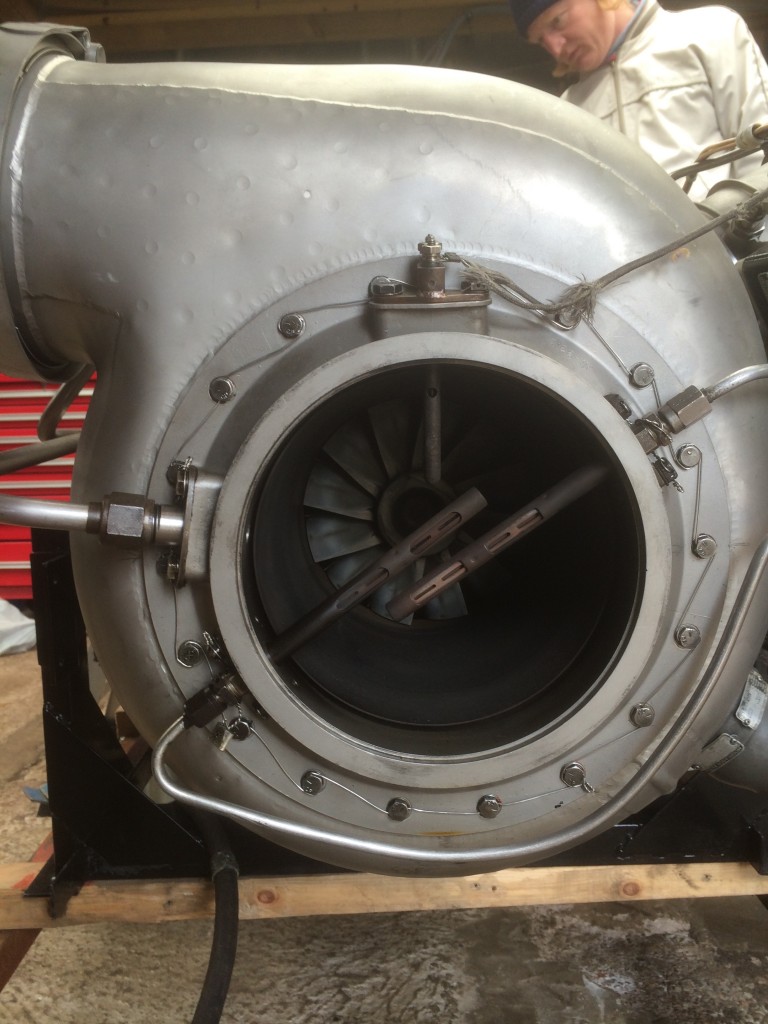 Nice view of the turbine and thermocouple. The other probes control something, not sure what!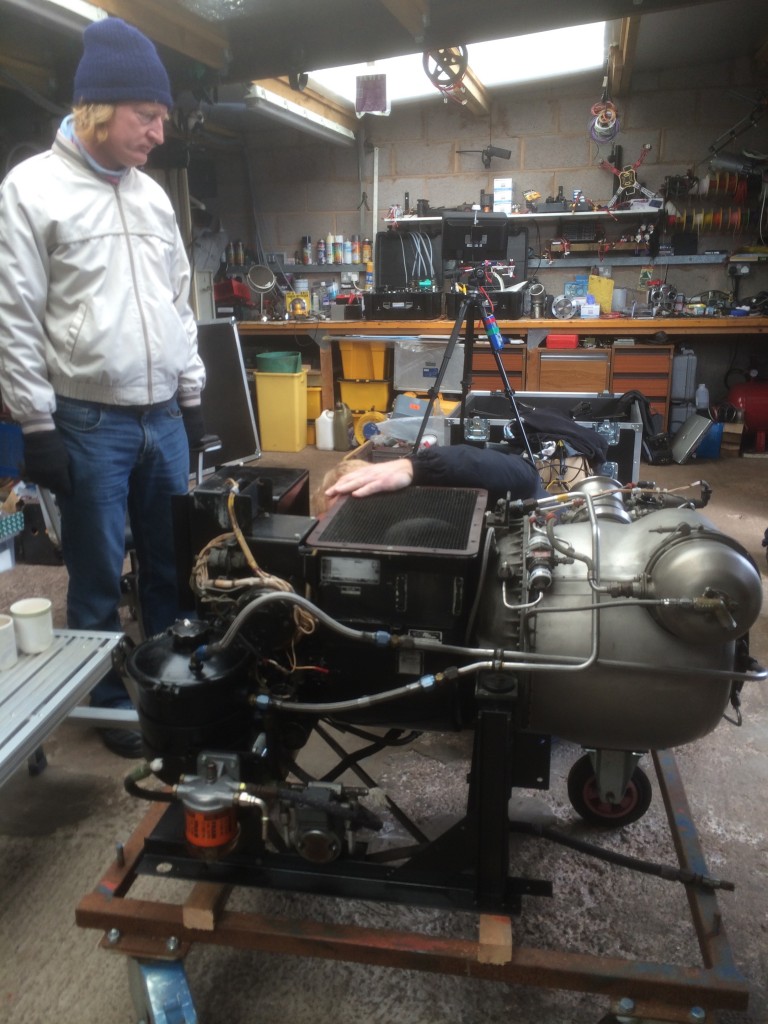 Here's the engine when Adrian had it with Paul looking a bit mesmeric.
The engine runs fairly well for it's age and is very loud. We used it this summer to start the RB211 and it performed as expected.