Here are some useful links to other websites that may be of interest:
Fellow jet/gas turbine enthusiasts:

Ian Bennett –  www.ianfbennett.co.uk very useful and interesting site. Lots of info on small gas turbines
Adrian Bennett – www.jetpower.co.uk Fascinating website from a prolific turbine project constructor
Paul Davidson – www.terrafirmajets.co.uk – Collector of larger jet turbines
Curd Zechmeister's L1011 Project –  Blog of Curd's L1011 Cockpit Sim. Loads of interesting stuff on Tristar avionics, instruments and systems.
Andy Morris:  www.diygt.org  Website dedicated to homemade gas turbine engines and jet karts.
Engines

www.rollsroyce.com

www.everettaero.com Suppliers of ex-MOD/RAF aircraft and spares
www.avonaero.com US supplier of APU's/ small turbines
www.jetenginetrader.co.uk   Harry Thompson, enthusiast and supplier of engines and other stuff!
Engineering
www.crosswaterjetservices.co.uk
Cross Engineering in Swansea; have a word with Andrew or Roger if you have an engineering issue or problem with your turbine project.
Mike Day, supplier of jet air-start hoses and couplings and aviation related engineering.
www.pirtek.co.uk   Pirtek, Swansea. Speak to Mike and the boys for all your hydraulic fittings and hoses.
Vascular Sites
General info as well as patient information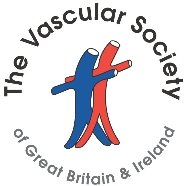 The Circulation Foundation helps to raise funds for research into vascular disease. We are a very much under-funded speciality considering the number of Diabetics and patients with Peripheral Vascular Disease in the UK, so all donations, however small would be gratefully appreciated.