I've always wanted a big mono band directional antenna and have heard lots of stories about the DX that a multi element beam can bring if you can get one high enough. The so-called "big gun' ham radio stations usually have about 3 or 4 stacked on a massive tower, but this is often well out of the reach of most amateurs.
I decided to build my own Yagi, well, how hard can it be?!! most of the commercial ones are just a few sticks of aluminium after all. A Yagi is essentially a dipole known as the driven element, with a slightly longer reflector and a several smaller directors.Because of the various elements it has directionality and gain over a standard dipole.
My beam is going to be made from fibreglass with flexweave copper running through the centre of each pole. In order to tune the beam I plan to use a hairpin match, simple and easy to adjust.
The beam is mounted on a 12m Tennamast and a Prosistel rotator.I put the beam up in the summer and I have to say I've been very impressed with it's performance. I have had loads of QSO's with the US and even a station in New Zealand! here's a picture of it…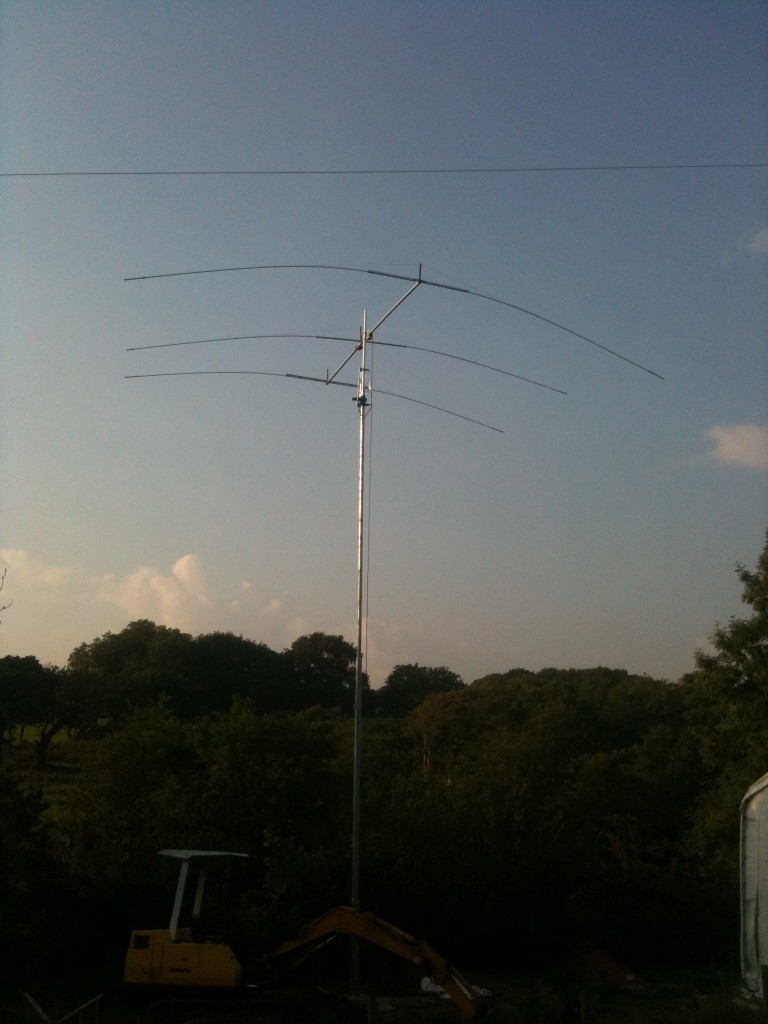 Another view from under the mast..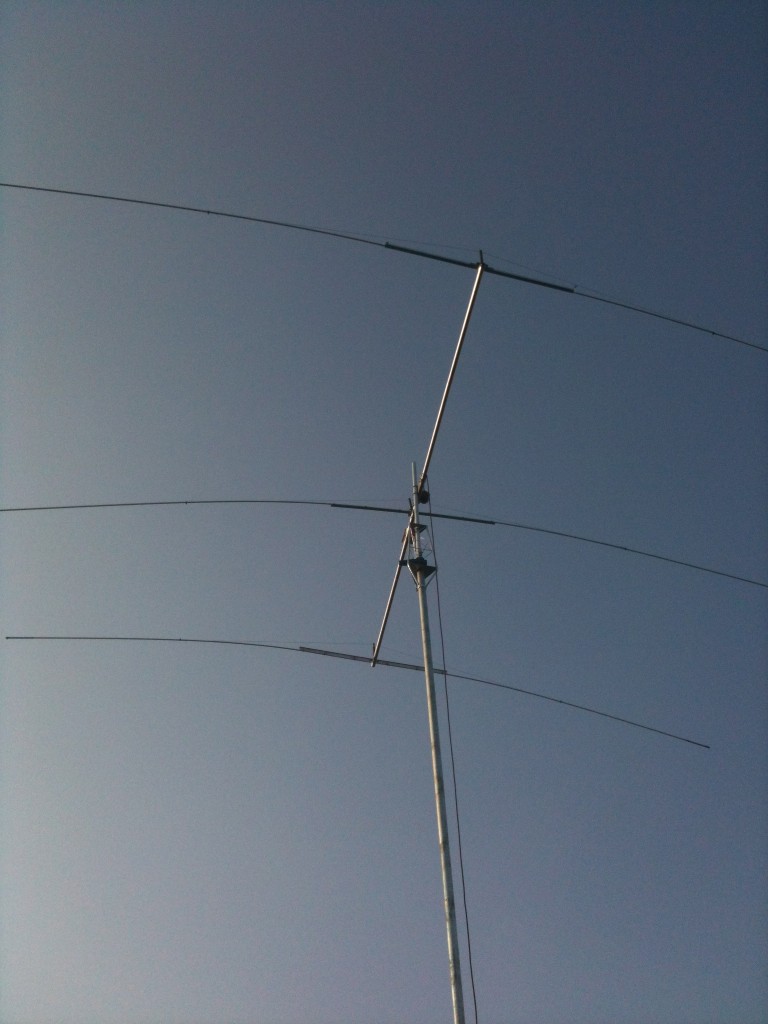 At the moment I've lowered the antenna because of the severe autumn gales we have had recently. Luckily it has not sustained any damage but the elements have gone a bit squiffy so I will need to re-adjust it and add a couple more u-clamps to the elements/boom. I'll take some more pictures of the construction in detail so you will be able to see how I made it.